Saturday, June 23, 2018
✮ ✮ ✮99c SALE✮ ✮ ✮
#WickedBeginningsSale #BestSelling #LACotton #SALE
Wicked Beginnings, the first book in the best selling YA/NA crossover series from L A Cotton is only 99c for a limited time only.
She never thought she'd see the drop dead gorgeous boy from last summer again, with his bruised knuckles and cocky smile.
She was wrong.
Because she just moved into his pool house … and now they're family.
✮ ✮ ✮GRAB YOUR COPY✮ ✮ ✮
Amazon:
http://geni.us/x6a6B
iBooks:
http://geni.us/GTyh
Nook:
http://geni.us/0xSQo1
Kobo:
http://geni.us/xyLE2
Audiobook:
http://geni.us/BKVm
Friday, June 22, 2018
Color Blind
by
Leigh Lennon
My rating:
5 of 5 stars
-Kacie, ⭐️⭐️⭐️⭐️⭐️
This was a new to me author and I really didn't know what to expect. The blurb sounded really interesting but the reality is so much more.
I love the writing style, it was different but in a good way. I like that it was dual perspective and how it jumped back to Liz and Iz's past to learn their history. I thought the storyline was very unique, but some instances felt like it went a little overboard. I like how one of the main themes of the book dealt with the issue of race. In this day and age, it shouldn't be an issue or a big deal. But I thought it was written tastefully and while it depicted most southern men to be complete and total idiots, not all southerners are like that!
Liz and Iz met in college sixteen years ago. They had an instant connection to each other, but things happened that kept them apart. They reconnect by chance and they finally get their second chance at a happily ever after. There is a lot more to this story but I don't want to chance giving it away.
There were a lot of twists and things that I didn't see coming. I thought it was a great story and I'm hoping Candace and Lang get their own book.
View all my reviews
Ever wondered about the personalities behind your favorite books?
Victoria Danann
's new podcast with
Riley J. Ford
has an incredible lineup of authors booked through the spring. No question is out of bounds. Check it out!
THIS WEEK'S BEST SELLING AUTHOR...
ADRIENNE BELL!

I never learned how to walk in high heels. I fell in love with Converse instead. I wear them pretty much everywhere—to the grocery store, to parties, to formal occasions. Yeah, I know it's strange way to start off a bio, but I think that one little detail gives you a pretty good image of me.


That, and apparently I can't keep a straight face if I know that someone is taking a picture of me.


I'm a wife and a mother of two. My older son has autism, so I might bring up ASD stuff every now and then. I've lived my whole life in Northern California. I have a deep, abiding love of all things Disneyland and Supernatural.


#AnytimeReads
The Darkness Series by Stacey Marie Brown
5 books series that readers #love!!
#ParanormalRomance #DarkDwellers #EliAndEmber
One-Click Today
99 cent sale
The Last Resort Motel Series Novels are
#OnSale
#LimitedTime
for 99 pennies
#OneClick
today and check out the NEWEST release The Last Resort Motel: Room 212 by MC Webb
The Last Resort Motel: Room 1 by
Gwyn McNamee
We are so thrilled to reveal the trailer for Jackal by writing duo Tarryn Fisher and Willow Aster coming on June 29th!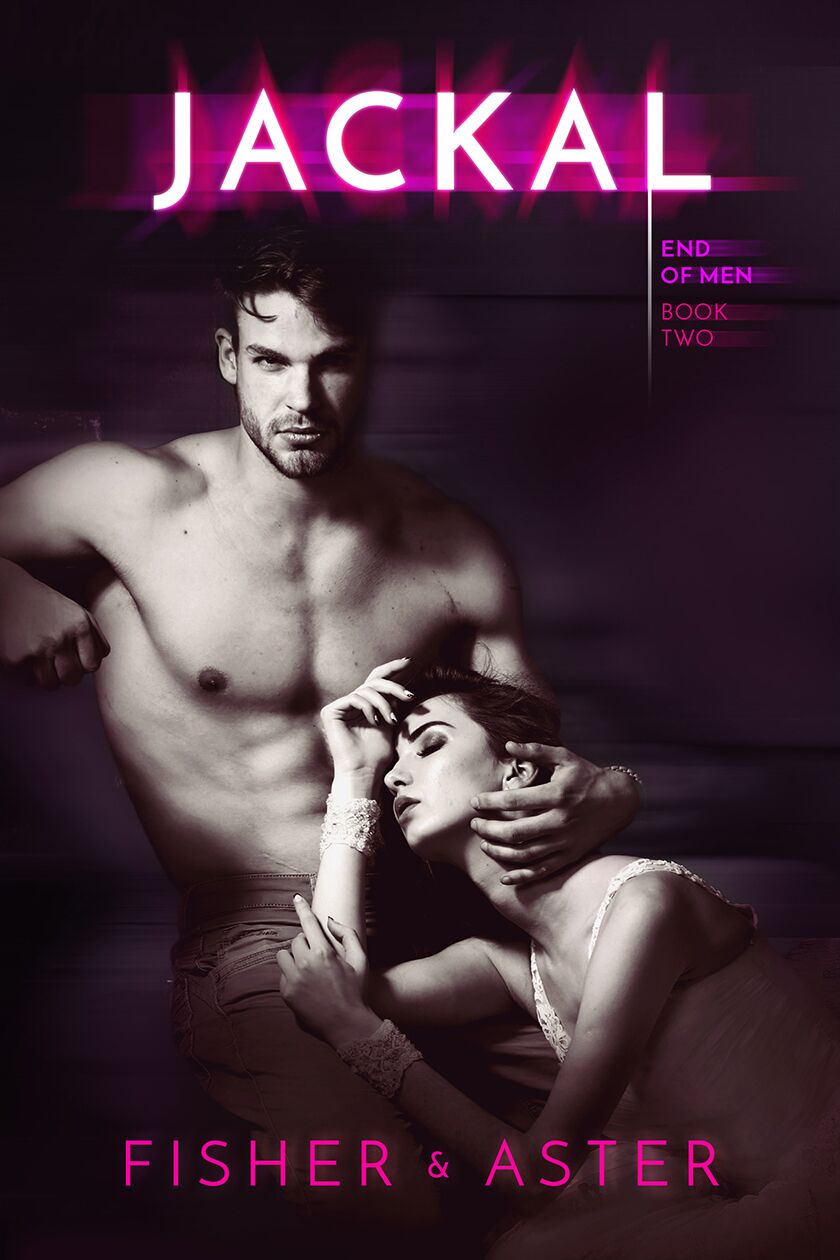 FOR ONE DAY ONLY!!!
UK & AUSTRALIAN readers can download

An Amazon Charts and

Wall Street Journal

bestseller
#OnlyAMillionaireASinclairNovella
The Sinclairs #7 by @AuthorJSScott
For ONLY 99p!
Amazon UK
http://amzn.to/2z31z9s
June 22nd
Amazon AU
http://amzn.to/2A1ud8Y
June 23rd
Add to your TBR Shelf on Goodreads
http://bit.ly/OnlyAMillionaireGR
#Sale #KDD #SinclairNovella #AuthorJSScott #TBR
Years ago, I was burned by a woman.

I forgave, but I haven't forgotten, and it's a road I'll never go down again.

My career has become my life instead. I'm Max Graham, the biggest music agent in the business. Women love me, but I don't do love anymore. I've found another way to meet my needs.

Eve Kennedy—stylist to the stars and total bombshell. By far, she's the most daring woman I've ever had in my bed with a sexual appetite as ferocious as mine.

We might just have the hottest sex life in Miami and LA.

We don't date anyone else—although, sometimes, we invite someone for a night. We travel the world, and I lavish her with gifts. But she knows my career comes first.

And the best part? For the past two years, she's been happy with our arrangement.

Or so I thought.

I've survived heartbreak once before, but this one could be the end of me.
Smitten in Santorini is the new sexy summer novella from Kat Mizera! Releasing on July 19th, preorder now for only 99c!
From New York Times Bestselling Author Kristen Proby comes the newest installment in her beloved Big Sky Series…
Jenna

Hull owns and manages vacation rentals in her hometown of Cunningham Falls, Montana. She's just completed the construction of her most exhausting project, the one she's put her heart and soul into. The inviting, opulent Snow Wolf Cottages are the first ski in/ski out tree houses in the world.
Her biggest dream is about to come true, and she can't let anything distract her.
Christian Wolfe is Hollywood's
it
actor. If the magazines are to be believed, he's the sexiest man on earth. He's preparing for the biggest movie role of his life, and his agent has booked him in a hot new ski lodge in Montana, tucked away from crazy fans. He can't wait for the break.
But what Christian isn't prepared for is

Jenna

. With a face that could easily co-star with him in a movie and her ambition to put her stamp on Cunningham Falls, he can't stay away. But even more intriguing than her beauty is the fact that she's not at all impressed with his celebrity status, only turned on by the man behind the fame.
The love they've found is perfect—but time is running out before real life intrudes. Can they survive with both their dreams—and hearts—intact?
Goodreads: https://bit.ly/2Id1v87
Title: Dirty Bitches MC Season 1
Authors: Avelyn Paige, Geri Glenn, GM Scherbert, and Winter Travers
Genre: MC Romance
Release Date:

 July 20, 2018
Title: Lie to Me
Series: A Rising Star Novel
Author: Lee Piper
Genre: 2nd Chance Rocker Romance
Release Date:

 July 13, 2018
Title: Finishing In The New Year
Series: Sexy Romantic Standalone #2
Author: Krystyna Allyn
Genre: Contemporary Romance
Release Date: July 20, 2018
Cover Designer: Jena Brignola, Bibliophile Productions

#AnytimeReads
Knights Corruption Complete Series
by S. Nelson 5 books all in #ONE!!
#NewRelease!!
#Edgy #
SizzlingHeat #DangerousMen
Buy Today
#AnytimeReads
Broken Glamour
by Maggie Marr
Glamour Series book #2

#ComingSoon
Pre-Order Today