Book: Dazed
Series: The Deliverance Series
Author: Maria Macdonald
Synopsis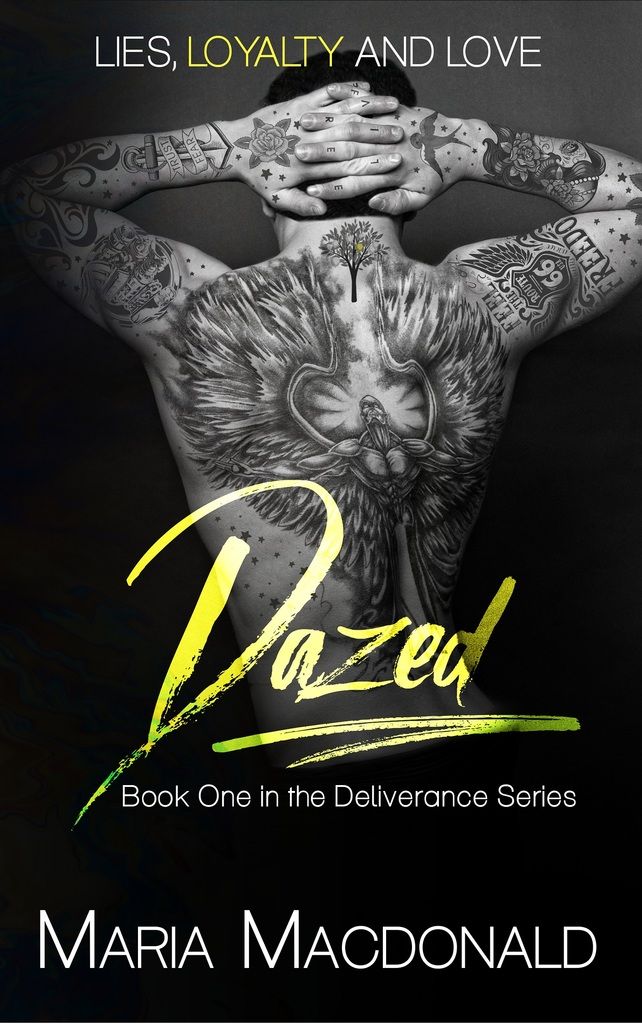 People say the heart wants what it wants and will not be denied.

Those people are fools.

I'm a practiced hand at hiding from the world. The scars I bear are invisible to all but me, and I use them to sustain the walls I've built around myself.

He knocked my simple life into disarray and infiltrated my carefully constructed defenses.

The tight control I maintain is at breaking point, and ever since our eyes connected across a lunch hall, my world has been off balance.

I can't have him, and he can't have me.

I know it.

He knows it.

I'm just not sure that Tarrant Reigns has ever followed anyone's rules.

Everything and everyone is against us.

Even his brother.

Caden brought us together, but now he's standing in our way.

Add To Goodreads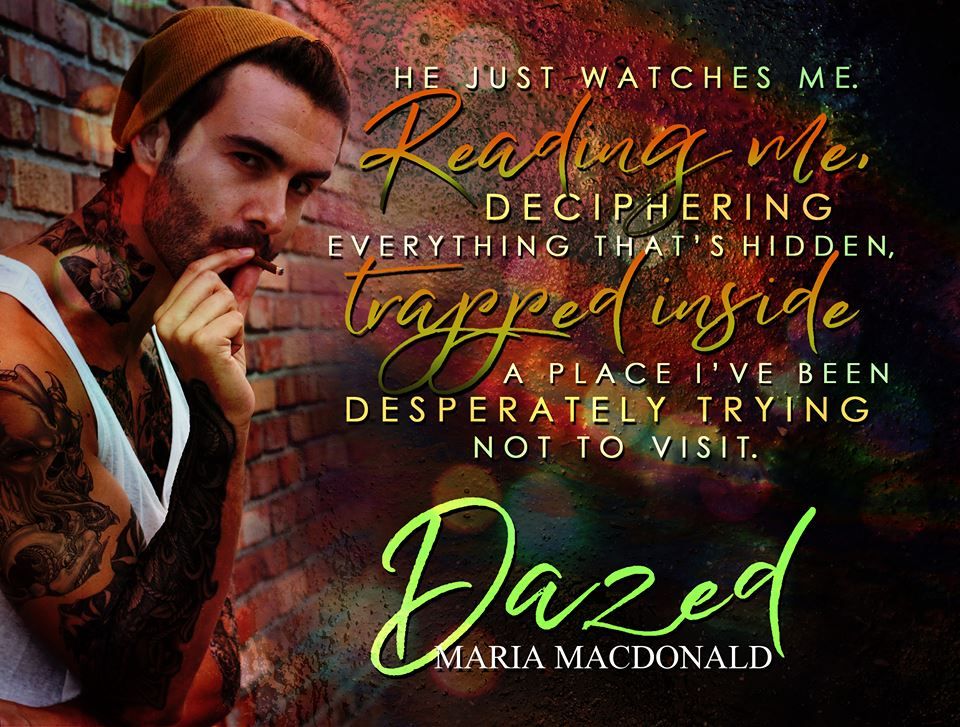 Purchase Links



Early Feedback


Dazed has a hot tattooed bad boy, plenty of angst, and a sassy heroine. What more could you ask for? It's a page turner that'll have you rooting for the main characters from the get go.
~ Author Kirsty E Moseley.

In a genre so inundated with over the top heroes and heroines, Maria MacDonald's Dazed is pure magic. Her ability to create such an intricately woven love story shines through in this novel giving the reader a restored hope in true love.Don't miss out on this evocative, sweet and at times laugh out loud five star MUST read.


Review



College life with all its wonderful, angsty drama….
If you love ensemble casts, then you, like me, were thrilled that Maria Macdonald had another story available! This author has a gentle but relentless way of pulling feelings and emotions from all her varied characters – sometimes whether they want to or not. There are layers to her story with each character unique in their strengths and their weaknesses. In their fears and their hopes. This is a story about
life
with all the joy and sorrow that inhabits it…
"You're the good to my bad, the water to my oil and as long as you let me in there…" he points to my heart, "… I promise to always treasure that gift and feel blessed."
Two boys with one girl between them means a situation rife for conflict and turmoil. Not a new concept, perhaps, but executed in a way that felt refreshingly new. How complicated can college life be? In this case it is a backdrop for drama of the highest, and equally mesmerizing, order. There are sub-plots and nuances, relationships between the characters that are as different as the individuals themselves. The characters grow in front of my eyes as they deal with situations that force them to look into their own hearts for what is important. And I found myself feeling their pain, and their joy, as my world faded as I disappeared into theirs…
With another well-written and completely engrossing story, this reminded me once again why this author is on my "must read" shelf!
~ Author A.M Johnson.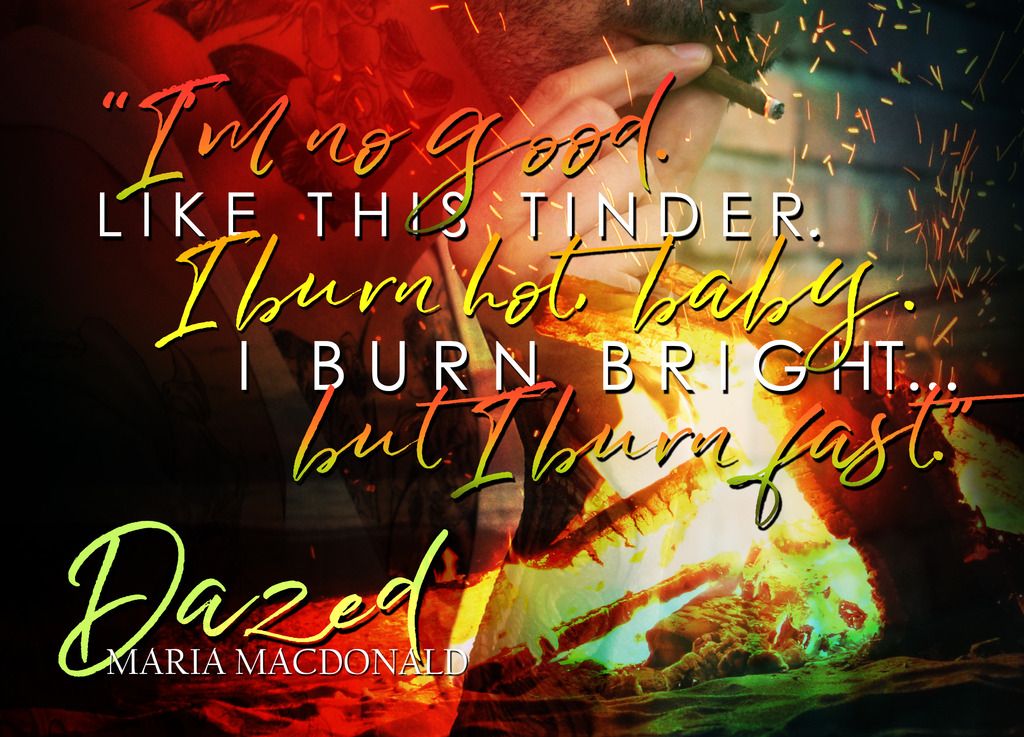 About The Author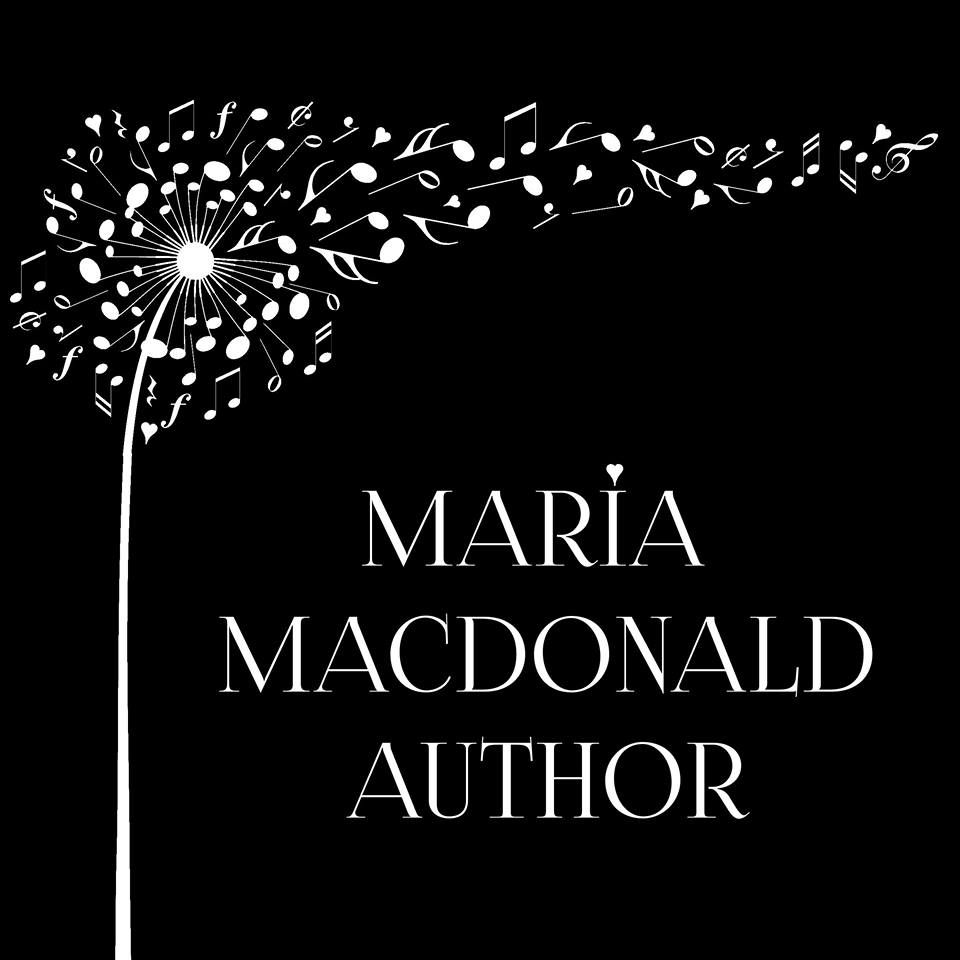 Maria is a full time working Mum, she has two beautiful daughters, both of whom love books as much as she does.

Maria has loved to write since she was a little girl.

Reading and loving books, as well as blogging, has inspired her to write and publish.

Maria, her husband and children now reside in Wiltshire, England.

You can stalk maria here:

Website
Facebook
Twitter
Pinterest
Instagram