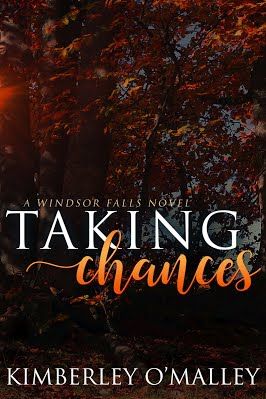 Date Published:
20 June, 2017
Publisher: Carolina Blue Publishing
Katie Fitzgerald learned the hard way about love. She vowed to never get involved with a doctor at work, and when she did, he broke her heart. Older and wiser, Katie is serious about never getting hurt again. Dr. Flynn Reynolds, staff cardiologist at Windsor Falls Memorial, just might be the man to change her mind. Attraction explodes between the two from their very first meeting. But Katie is determined to protect her heart. Will Flynn convince her to take another chance?
Katie closed her eyes and tried for a snappy come back. Nothing. This was why she always avoided being close to him at work. It messed with her mind. Made it hard to think clearly. "No," she whispered in response. Even to her own ears it sounded weak.
"What if I said pretty please?" Flynn advanced, trapping Katie against the wall. He placed a large hand on either side of her head and covered her body with his own.
Katie forced herself to open her eyes and look at Flynn. She was so close to him, that she could see the small scar that lay to the right of one eyebrow. She had never noticed it before. Now she wanted to trace it with her finger. Or maybe her tongue. She struggled for rational thought instead.
Review
There is nothing like a hospital for the perfect background to emotional upheaval. I dived in with memories of Grey's Anatomy and ER running through my mind hoping that new ones would be created by Katie and Flynn.
Katie had been hurt by love, devastatingly so. Even years later, she was in no mood to contemplate falling in love with anyone, let alone another co-worker. A doctor. I can almost hear the disdain in her mind as she resolutely held herself aloof from Flynn's advances. Flynn, on the other hand, was determined to overcome any and all objections. The battle, the heat, was on… With work their common denominator,
Flynn was going to use and all opportunities to press his case, and did he ever.
The banter was hot, the push and pull heavy as both were determined to win their case… While the ending was a little quick and quiet for my taste, Katie and Flynn's journey left an impression and will have me reaching for this author's work again.
~Diane
About the Author
Kimberley O'Malley is a recent transplant to Charlotte, North Carolina from the frozen North. She is learning to say y'all but draws the line at sweet tea. Sarcasm is an art form in her world. When not writing, she is a full-time nurse and part-time soccer Mom, but not necessarily in that order. She shares her life with an amazing husband of more than twenty years, two teenagers, and one very sweet Shetland Sheepdog, Molly.
Facebook: Author Kimberley O'Malley
Instagram: kimberleyomalley67